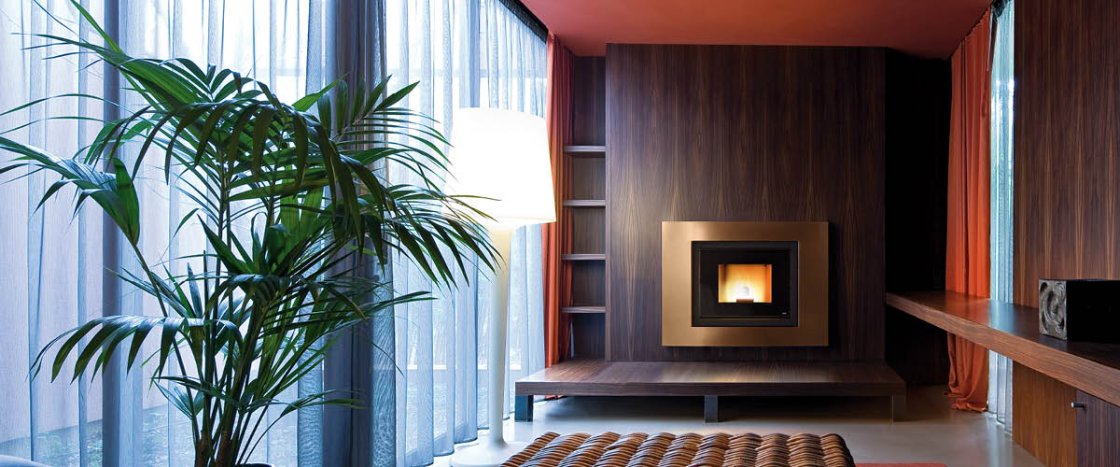 The Vivo 80 is an inset pellet stove with a minimal design and the option to add a range of surrounds. The structure is made from black coloured steel.
The pellet hopper's filling system can be positioned to the top or side of the stove, giving flexibility of design.
The comfort air model has the ability to duct warm air to other rooms, while the hydro model can heat domestic hot water and radiators (kits sold separately).
Ecodesign ready
A+ energy rating
Surrounds Available
Frame – Powder coated steel in bronze or grey
Modus – Sandblasted grey stone
Prime – Slate marble

Vivo 80 Pellet
 10.5kW
 92.2/95.8% efficient
 785x550x680mm
 Controllable via remote control

Vivo 80 Pellet Hydro
 16.9kW
 90.1/95.2% efficient
 Heat output to water 14.2kW
 785x600x649mm
 Control panel