News
---
Tuesday, 21 January 2020
Articles
Heading into a new decade where sustainability is paramount, this article explores the benefits of pellet burning stoves, and how Specflue's range of pellet burning stoves offer an efficient and environmentally sensitive alternative to wood burning.
More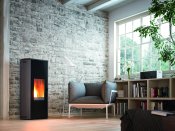 Friday, 6 December 2019
Latest News
Specflue's latest video explains the importance of HETAS training for those who are considering getting into the stove industry, and Specflue's full suite of training on offer.
More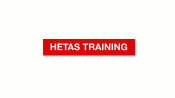 Friday, 22 November 2019
Latest News
Specflue has created a video to showcase the MCZ collection of pellet stoves and the ease with which they can be controlled digitally via an app.
More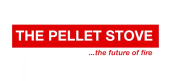 Wednesday, 6 November 2019
Latest News
Specflue's Stirling branch welcomes Lee Sibanda, a new member of the trade counter team.
More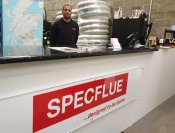 Thursday, 3 October 2019
Latest News
We are delighted to share with you the news that Specflue has a new branch in Stirling.
More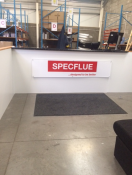 Thursday, 3 October 2019
Latest News
Specflue completes a brand-new installation within the National Self Build and Renovation Centre (NSBRC) in Swindon.
More
Wednesday, 17 July 2019
Latest News
As part of an Active Suffolk initiative, Specflue's David Ebbs spent a day teaching local school children how to be safe in and around water.
More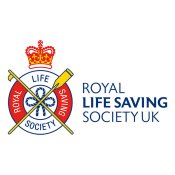 Monday, 1 April 2019
Articles
Effective fuel management is critical to get the best out of a wood burner and ensure its most environmentally friendly usage. Indeed, the volume of particulate matter in the atmosphere caused by wood burning depends far more on how the wood is burnt than the stove used to burn it.
More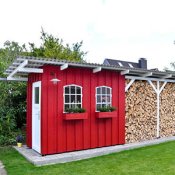 Wednesday, 20 March 2019
Latest News
In January 2019, the government launched their Clean Air Strategy for the United Kingdom. While the strategy has been broadly welcomed by the industry, it has also been a thorn in our sides due to scare mongering headlines in the national and local press such as, "Are wood-burning stoves going to get the chop?", "Is my wood burning stove really killing me?" and "Air pollution plans to tackle wood burners".
More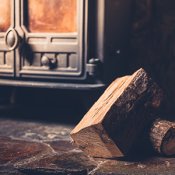 Monday, 18 February 2019
Articles
As Britain continues to appreciate the advantages of traditional wood burning stoves, Ian Sams explains how pellet stoves can offer an even more efficient alternative.
More