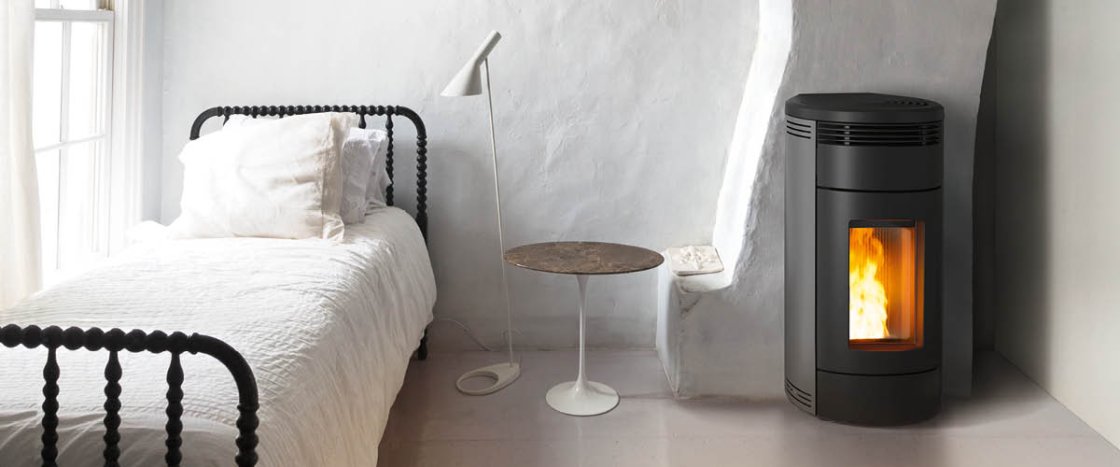 ---

The Loop is an ideal pellet stove for an alcove due to its shorter height. The top and front are made from cast iron with curved steel side plates. The top slides open to access the internal hopper.
The large combustion chamber offers a beautiful view of the fire, which thanks to its height, has a natural flame movement.
Thanks to its sealed structure, Loop can draw combustion air from the outside via a direct connection, ensuring perfect thermal comfort in modern homes, with no smoke emissions in to the room.
 Ecodesign Ready
 90.9/92.6% efficient
 A+ energy rating
 8.1kW
 540x550x1070mm
Cladding Options
Black steel
Dark silver steel