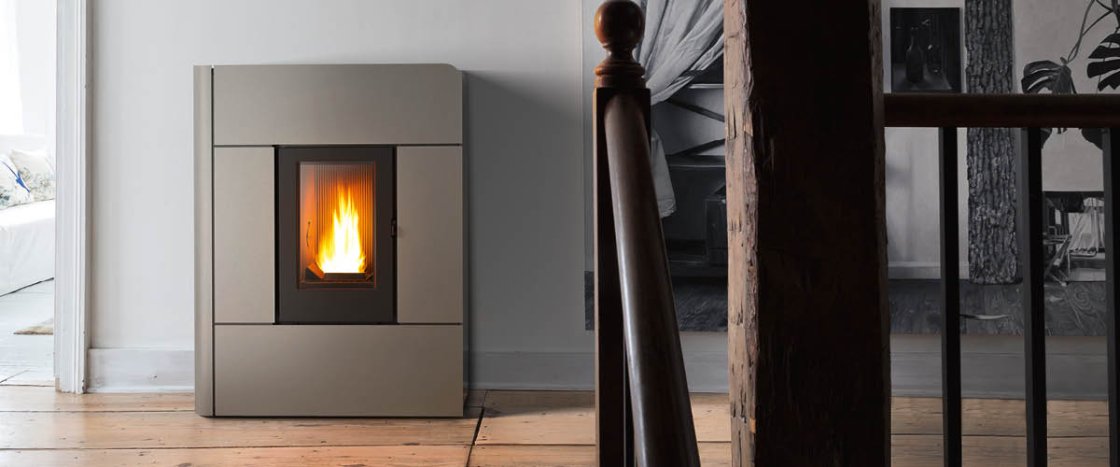 The Raam is our narrowest pellet stove. Its corridor style lends itself to smaller spaces, where every centimetre counts. The structure is made entirely from steel, with a choice of coloured panels for the front.
Thanks to its sealed structure, Raam can draw combustion air from the outside via a direct connection, ensuring perfect thermal comfort in modern homes, with no smoke emissions in to the room.
This stove can be operated via the control panel on top of the stove or remotely managed with a wi-fi kit (sold separately).
 Ecodesign ready
 90.2/91.0% efficient
 A+ energy rating
 7.8kW
 888x282x1130mm
Cladding Options
White metal
Dark metal
Silver metal
Bordeaux metal