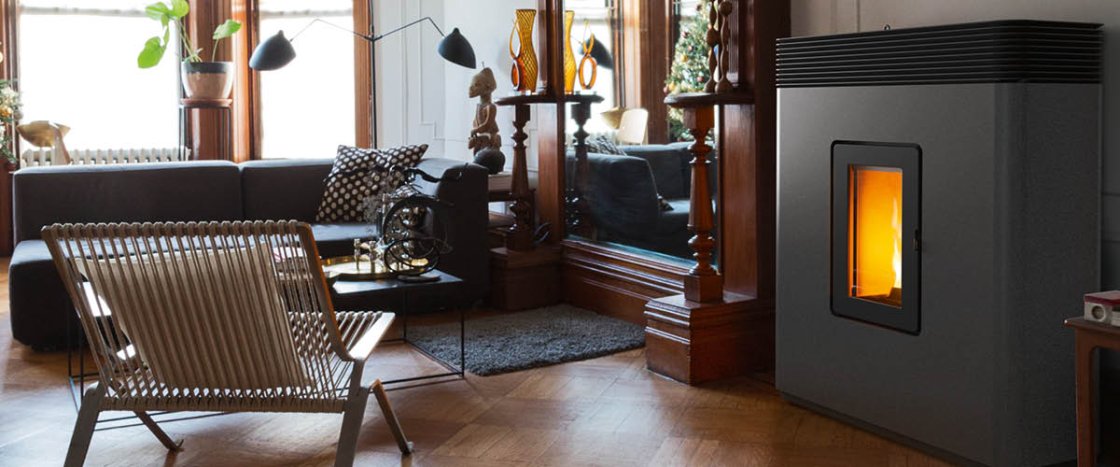 The Philo is a compact corridor style stove, ideal for smaller spaces. It has a contemporary, minimal design and has a black steel top, with metal cladding available in a variety of colours.
The Philo has adjustable vents to direct air in several directions, easily accessible through the top door with a third fan from which air can be ducted in to another room.
The large combustion chamber offers a beautiful view of the fire, which thanks to its height, has a natural flame movement.
Thanks to its sealed structure, Philo can draw combustion air from the outside via a direct connection, ensuring perfect thermal comfort in modern homes, with no smoke emissions in to the room.
 Ecodesign ready
 90.5/93.2% efficient
 A+ energy rating
 13.8kW
 1005x396x1190mm
 UP! option
Cladding Options
Black metal
Bronze metal
White metal
Aluminium metal
Bordeaux metal