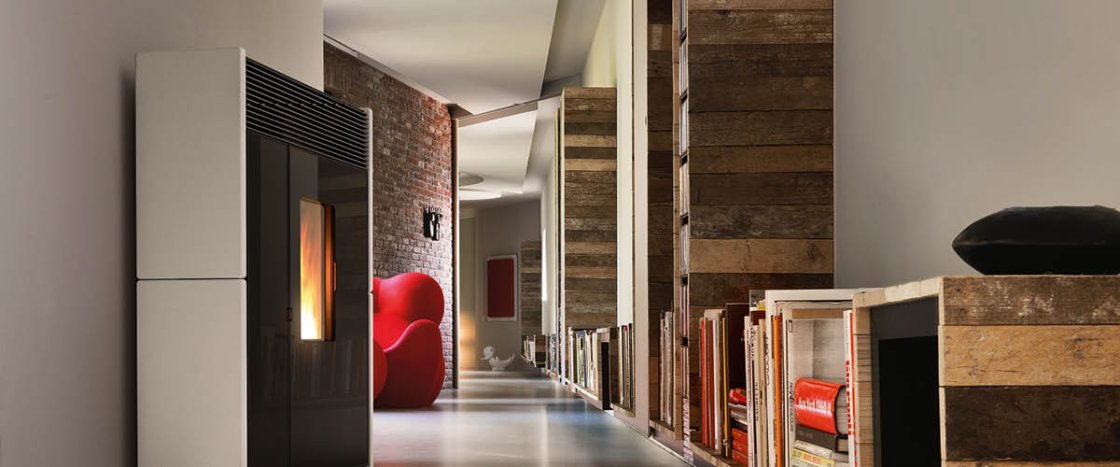 The Linea is a compact, corridor style pellet stove. It features glass double doors at the front with a glass top that incorporate a push-pull button for pellet loading. The sides are clad in ceramic or stone.
The Linea is a very versatile stove with two hot air outlets, and the option of top or rear smoke outlet.
Thanks to its sealed structure, Linea can draw combustion air from the outside via a direct connection, ensuring perfect thermal comfort in modern homes, with no smoke emissions in to the room.
 Ecodesign Ready
 90.9/89.8% efficient
 A+ energy rating
 8.8kW
 880x290x1140mm
Cladding Options
Black ceramic
Bordeaux ceramic
White ceramic
Serpentino