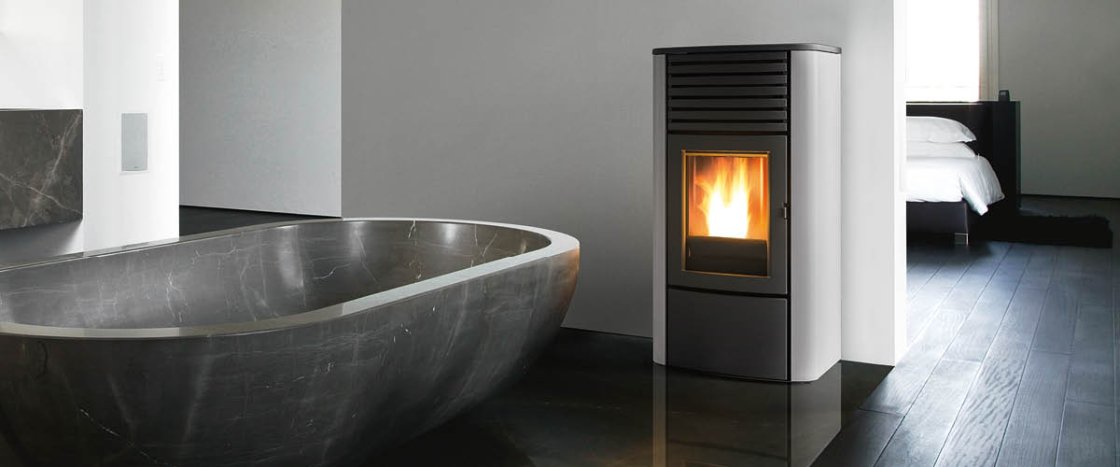 The Clio is a classically styled hydro pellet stove with a cast iron top and steel sides in a range of colours.
Thanks to its sealed structure, Clio can draw combustion air from the outside via a direct connection, ensuring perfect thermal comfort in modern homes, with no smoke emissions in to the room.
This stove can be operated via the control panel on top of the stove or remotely managed with a wi-fi kit (sold separately).
 Ecodesign Ready
 502x505x1120mm
Clio Hydro 16
 16.2kW
 Heat output to water 12.5kW
 93.3/96.5% efficient
 A++ energy rating
Clio Hydro 23
 22.8kW
 Heat output to water 18.7kW
 91.3/96.5% efficient
 A+ energy rating
Cladding Options
White metal
Dark metal
Silver metal
Bordeaux metal