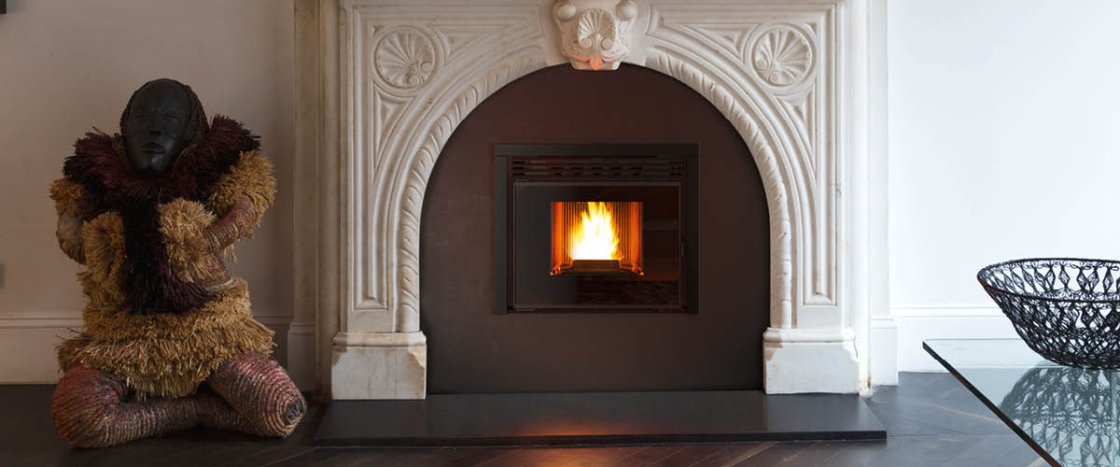 The Boxtherm is a pellet insert stove suitable for use with existing fireboxes or new installations. The Boxtherm is available in two versions; Basic and Slide. The Basic version is front loading through the built in pan and the Slide version is loaded by complete extraction or by using the option Link kit which allows loading through the door in the hood.
Thanks to its sealed structure, The Boxtherm can draw combustion air from the outside via a direct connection, ensuring perfect thermal comfort in modern homes, with no smoke emissions in to the room.
The Boxtherm is controlled via the Maestro app on a smartphone or an optional control panel.
Boxtherm 60
 Ecodesign ready
 90.0/90.6% efficient
 A+ energy rating
 6.0kW
 590x450x490mm
Boxtherm 70
 Ecodesign ready
 90.1/90.3% efficient
 A+ energy rating
 8.8kW
 701x550x490mm