Salvation Army Christmas Appeal 2020
---
Monday, 7 December 2020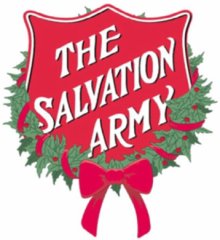 This year Specflue are supporting the Salvation Army to help those in need. Help us help them by adding a donation on your next order with us.
We'll match every £15 you donate by 100%, that means every £15 donated will total £30 with our £15 donation added. Your donation will be distributed by Salvation Army to those in need.
All you need to do is ask for a donation to be added to your next order or if you order online the product code is 'CHARITY'. 
Our target of £3,000 could help 428 older people get 'meals on wheels' this Christmas or provide 333 people with an hour of support work in one of their residential centres (Lifehouses) or it could provide 157 family boxes filled with food and modest gifts.