IT'S COMPETITION TIME…
---
Wednesday, 25 November 2020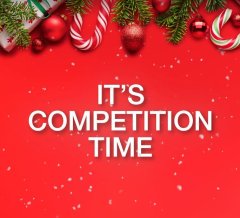 Christmas Raffle's 2020 
Every year we appreciate our wonderful customers, but this year more than ever we wanted to ensure you feel valued. As a little thank you (as we draw closer to Christmas!) we've organised a special prize draw.
We have 9 prizes up for grabs! These include… 
Week 1 (30th Nov - 6th Dec 2020)
Tiptree Classic Christmas Hamper
Suffolk Distillery Spiced Rum
Marimba Chocolates
Week 2 (7th Dec - 13th Dec 2020)
Whiskey Bauble & Glass
English Berries Candle Gift Box
Nethergate Beer Selection & Glass
Week 3 (14th Dec - 20th Dec 2020)
Port & Stilton Hamper
Tiptree Strawberry Gin
The Cheese Lovers Hamper
Best of all, the only thing you have to do is continue to buy our products! Qualifying Specflue Trade Account members that complete an order within our weekly competition entry window, will be automatically entered into our draw and be in with a chance of winning one of prizes across three weeks (30th November - 20th December 2020). 
Good luck from us!