Thank You - Salvation Army Christmas Appeal 2020
---
Tuesday, 12 January 2021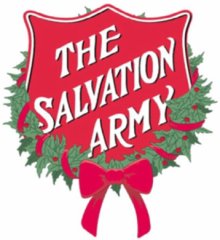 We just wanted to say a huge thank you to everyone who donated towards our Salvation Army Christmas Appeal 2020, we raised a massive £3,160!
Your generous donations will enable the Salvation Army to bring hope into the lives of people in need. Isolated older people will receive comfort and friendship thanks to you. Families who are facing grinding poverty will receive practical help and support. And the drop-in centres and lifehouses will continue to support people who are homeless and have nothing. 
We wanted to share the thank you letter we received from the Salvation Army as we couldn't have done it without you.