Specflue Welcomes Clean Air Strategy
---
Saturday, 1 December 2018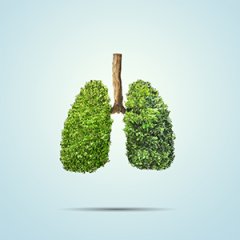 Leading wood burning stove supplier Specflue has welcomed the comments of Environment Secretary Michael Gove at the launch of the government's Clean Air Strategy today.
Part of the "strong action" Mr Gove said must be taken to improve air quality was to introduce new legislation to ensure only the cleanest wood burning stoves are available for sale by 2022. He also insisted that local authorities should be given powers to increase the rate of upgrades of inefficient and polluting heating appliances.
He added: "Our ambitious strategy includes new targets, new powers for local government and confirms that our forthcoming Environment Bill will include new primary legislation on air quality."
Greeting the comments, Jeremy Fry, Chairman of Specflue, said: "I applaud the government's recognition that clean-burning wood stoves have a major role to play in maintaining good air quality
"I also welcome Whitehall's commitment to ensuring that clean stoves offer an important way forward in achieving this. This is why the wood burning stove industry's 'Ecodesign Ready' initiative is so important."
The Ecodesign Directive is due to come into force in 2022 for wood burning and multi fuel stoves and applies to the whole of the UK. However, members of the Stove Industry Alliance (SIA), which includes Specflue, have already started to release stoves that meet the lower emission limits under the 'Ecodesign Ready programme.
Mr Fry said:" SIA Ecodesign Ready stoves burn fuels more completely, ensuring that harmful particulate emissions are destroyed before they leave the stove, making them far cleaner and more efficient."
Indeed, he added, the Ecodesign Directive would help eliminate the lowest performing wood-burners from the market and support industrial competitiveness and innovation by promoting better product environmental performance throughout Europe.
"The upshot," Mr Fry said, "is that the latest wood burning stoves are helping to mitigate the impact of fossil fuels and create cleaner air."
He concluded by insisting that wood is one of the most environmentally friendly fuels available: "It is a sustainable, renewable energy source that is virtually carbon neutral. Indeed, the official government software used to measure the energy efficiency of homes (SAP) shows that it beats electricity, oil and gas on environmental performance."